Hot selling men coverall safety wear constriction work coverall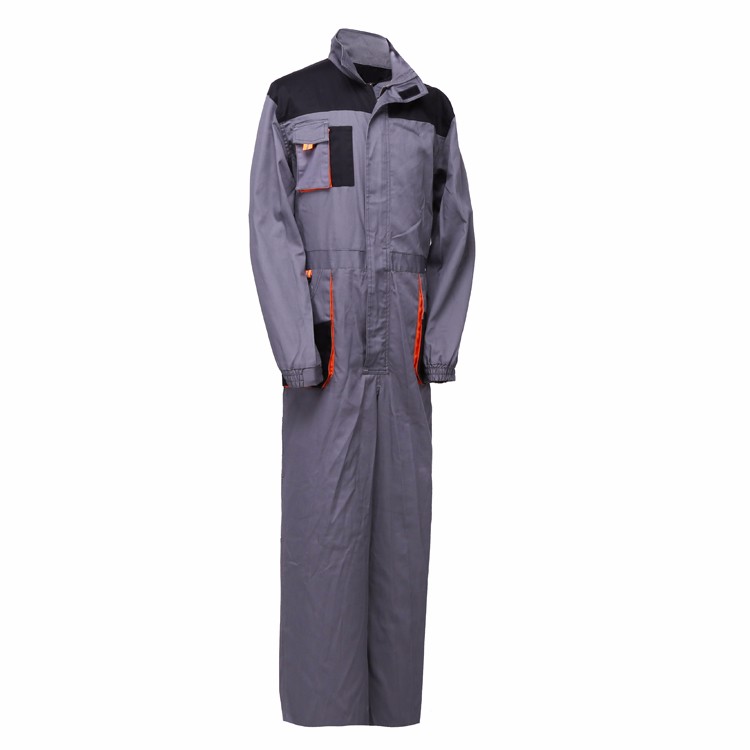 Coverall are tailored to the needs of the job and uniform for the staff.It is usually the factory or company that gives uniforms to the employees. I call them work clothes.With the continuous development of the working clothes industry, more and more industries and enterprises should apply to work clothes.
The polyester fiber is very rich, but also viscose fiber is soft, after high temperature treatment, the fabric is compact, elastic, easy to wash, anti-wrinkle.Ingredient: polyester fiber 65%, viscose fiber 35%.Organization: two-bath process environmental protection dyeing.Weight :260-270 g/m.Width: 148-150 cm.
The fabric is made of polyester filament yarn and cotton yarn, the twill is the surface, the cloth has both the anti-wrinkle and the anti-pilling effect, and the back of the cotton is comfortable and moisture absorption.Ingredient: polyester fiber 55%, cotton 45%.Organization :1/2 twill weave.Process: environmental dyeing.Weight :250-260 g/m (thickened: 320-30g/m).Width: 148-150 cm.
Please feel free to give your inquiry in the form below.
We will reply you in 24 hours.